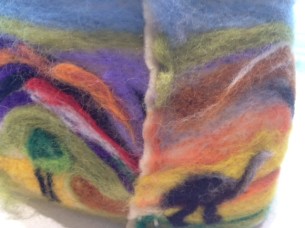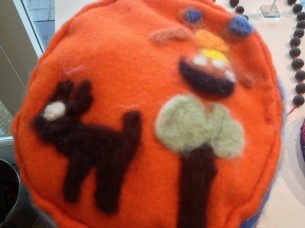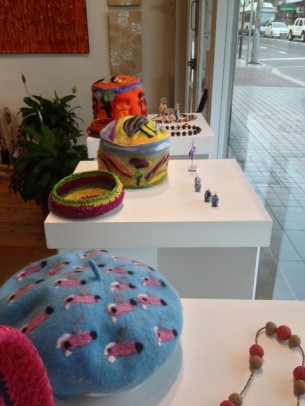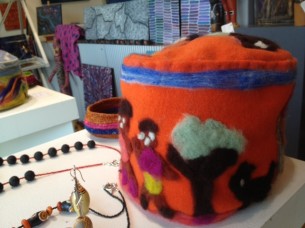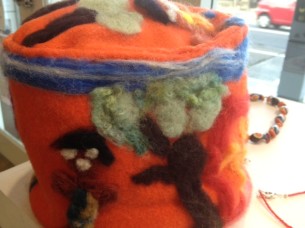 The theme of the 2013 Beanie Festival is
"Beanies from the Heart – A Celebration of Friendship"
For a third year Tali Gallery will hold the Beanie Festival exhibition in conjunction with the Alice Springs Beanie Festival – a 17 year-old community-run event that represents Aboriginal women from remote Central Australian communities and attracts some 20,000 beanie entries from all around the world.
In Sydney, Tali Gallery will be working with schools and surrounding communities to fundraise for the Indigenous Literacy Foundation and to celebrate warmth and friendship in  our community.
 
Why beanies?
Hand made beanies have long been valued in Central Australia. They are often colourful and individual in pattern and style and everyone needs one during the cold Central Australian winter nights.  Therefore the Centralian craftspeople from remote areas and Alice Springs have taken up the challenge to raise beanie making into a distinctive regional art form. They can be given distinguishing characteristics and decorated with seeds, various fibers and embellishments. There is no limit to the shapes, textures, colours and patterns that are evolving. 
Entries to the Tali Gallery Beanie Festival are open to anyone who would like to knit or decorate a beanie in the spirit of "Friendship" from now until the end of July when the beanies will be judged.  The best will be displayed at Tali Gallery at the Beanie Fest Winter Warming Festival Opening on 21st June, continuing through to the end of July.   Pick a category and enter!  The proceeds from the sale of your beanie can be donated to the Indigenous Literacy Foundation (or your beanie can be returned to you).
Fun and Fabulous Beanies created by Indigenous women from previous years' Alice Springs Beanie Festivals will be on display at Tali Gallery from June to inspire you.
More information and photos of the previous years' entrants: Alice Springs Beanie Fest   www.beaniefest.org