Excited about Aboriginal Artists from Milingimbi coming to visit!
by
Di
on
May 15, 2014
•
7:38 pm
No Comments
Tali Gallery has numerous external philanthropic exhibitions coming up at the end of March/early June. Â  We are curating magnificant artworks from some 20 communities located all over Australia. Â  We are very excited that apart from supporting NSW Feature artists, Anthony Walker and Winston Walford, we will be hosting a visit from the Artists of the Milingimbi Art Centre at each of our two events! Â  They'll be weaving, painting spears and barks and showing their crafts to visitors.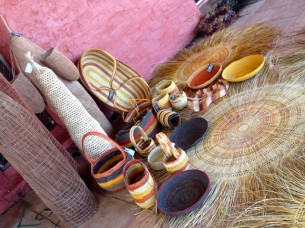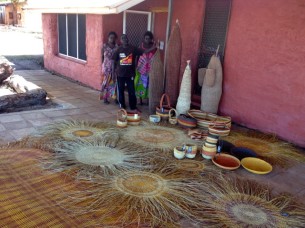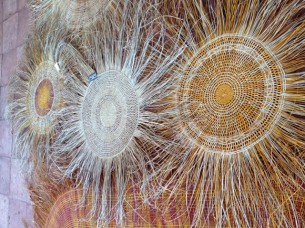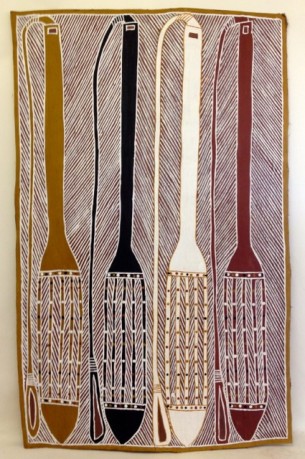 Milingimbi is an island community literally just off the coast of Arnhem Land in the far north of Australia, approximately 400 km east of Darwin, Northern Territory. A number of different clan groups exist among the population of around 1,000 that call Milingimbi home, including surrounding outstations (or homelands).
There is a long tradition of creative and cultural works – bark paintings, carvings and weavings to name the most traditional. Many of Milingimbi's artists both past and present are represented in collections locally and internationally.
Bark painting alone is said to have a tradition stretching back thousands of years, long before the arrival of Europeans. They have been officially recorded by balanda (non-Yolngu) as having been commissioned as early as 1912, and were collected during the 1920's from the time the first Methodist missionaries arrived.
Some missionaries encouraged the artists to use their creative skills in the art and craft field as a commercial activity, but it was'nt until the 1960's that it would become a major source of rupia (income) for them. Of course many items made by the locals are still used for practical and, most importantly, ceremonial purposes.