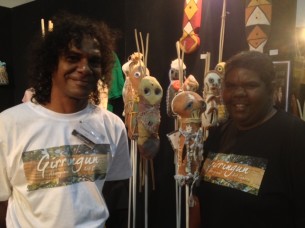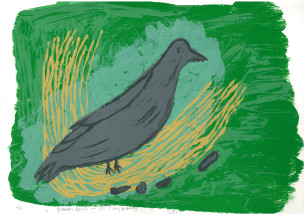 SEPTEMBER 13 – SATURDAY AFTERNOON SALON WITH GIRRINGUN ARTISTS FROM  RAINFOREST COUNTRY AROUND CARDWELL, QUEENSLAND
A launch of the Art Centre's new fine art print collection:  Please join us from 2 to 5pm on Saturday September 13 to welcome Artists and Staff to Sydney and learn about their unique and interesting rainforest heritage.
Girringun Community has created a third edition of prints.
The first was Gijalordi where each artist in the community recounted a part of the Dreamtime story about how the Kingfisher created the river at Cardwell.
The second related to the 'Bagu'.  These artworks are included in the collection of the British Museum.
This new collection is about Survival in a Changing Land.
Together with the prints, the exhibition will comprise clay works, paintings and a new range of functional textiles.