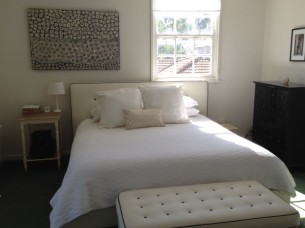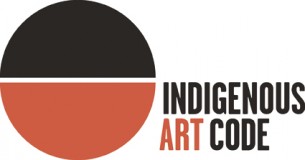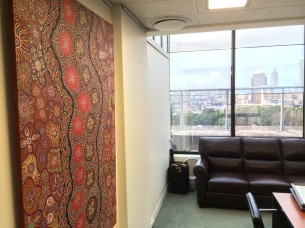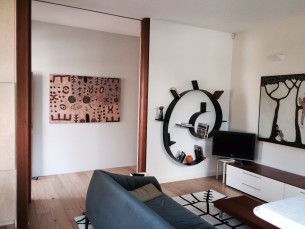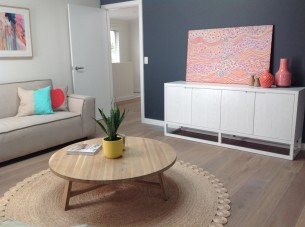 Tali Gallery has won multiple awards for our careful and ethical sourcing of artworks – our work connecting communities – and our friendly, helpful and personal service.
Our Gallery in Rozelle offers beautiful and fascinating Aboriginal Artworks in a range of media including quality Paintings, Prints, Artefacts, Crafts and Gifts sourced directly from Aboriginal Owned Community Art Centres and Independent Urban and Regional Artists all over Australia.  The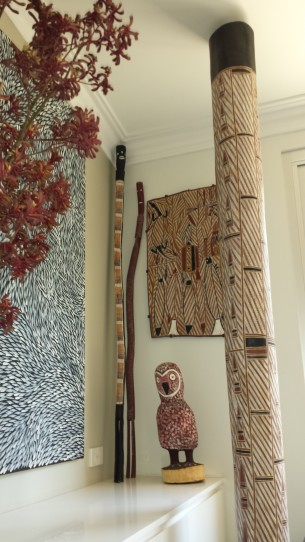 artwork we promote offers cultural integrity and enduring provenance.
We are also involved with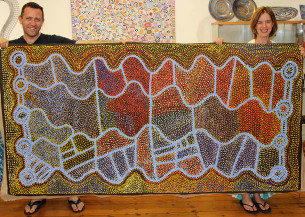 Cultural Programs, Education and Fundraising for which we were granted Macquarie University's Inclusive Communities recognition in 2012 and the Pauline McLeod Reconciliation Award in 2013. In addition, we have been included in the Best of Sydney listings, awarded 'Best Indigenous Art and Artefacts' in 2012 and 'Best Indigenous Art Gallery' in 2013, 2014 and 2015.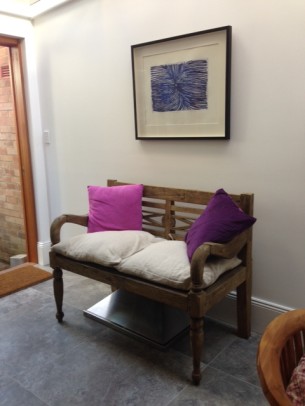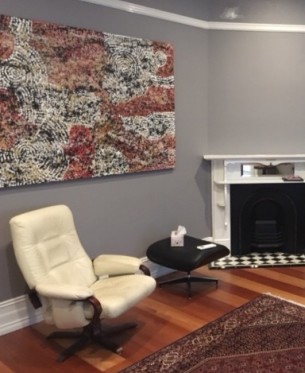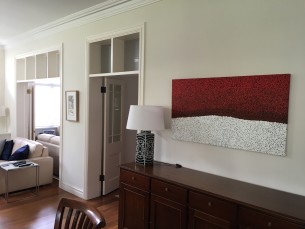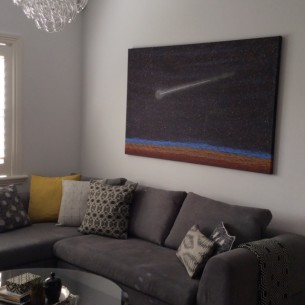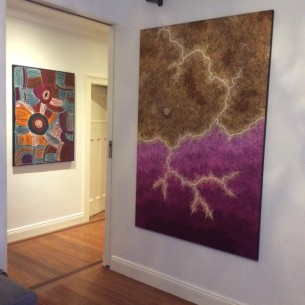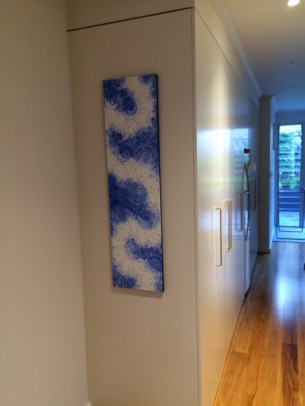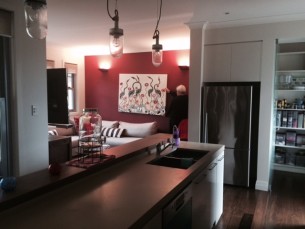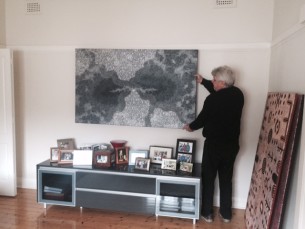 WHERE DO WE SOURCE OUR ART?
Tali Gallery offers impeccable provenance with the Art Centre model of guaranteed authenticity and ethical sourcing. We also represent a select number of Urban Artists who choose to work with us.  The art centres and artists we work with consign their artworks to Tali Gallery and set the prices which we adhere to as their agents and representatives. Some of our artwork has come off exhibition at public institutions such as the City of Sydney Libraries, The Museum of Contemporary Art, the National Art School and the Powerhouse Museum. Tali Gallery is a long standing member of the Indigenous Art Code which sets best practice for quality and ethical standards nationally
WHO ARE THE PEOPLE BEHIND TALI GALLERY?
Prior to establishing Tali Gallery, Di Stevens studied Art and Design and later, Psychology, working as a social and marketing researcher in Sydney and Europe, simultaneously following her passion for art on her travels. After spending time in various communities, Di attended the inaugural GARMA Festival and on her return to Sydney, was inspired to work with local Aboriginal tour operator, Aunty Margret Campbell, to create cultural events on the harbour and also developed an educational program for use in schools using traditional and contemporary artworks as a vehicle to provide insights and improved understanding. This was done with the kind permission of Aunty Fay Carroll.
Yhanni Anthis is an award winning documentary maker involved for a decade in the film industry, also operating a post production editing facility. He was involved in several projects relating to Indigenous culture, including the film, 'Art from the Heart'.   Yhanni has also worked on several  internet related projects and loves all things salt water.  With his Greek background, Yhanni is appreciative of the comparative longevity of Australian Aboriginal culture and the history related to white settlement.
Tali Gallery now enables us to promote quality, beautiful and ethically sourced paintings, fine art prints, artefacts and crafts as a means of conveying the remarkable and profound nature of Australian Indigenous culture with respect, and to assist in strengthening and improving the well being of Aboriginal communities. We work with some 25 Aboriginal Owned Art Centres and while offering a selection of collectible and high quality artworks, Tali Gallery also offers affordable art and crafts and hand selected gifts to ensure that our offerings are accessible to everyone and to lend further support to artists and communities.
SERVICES
Curating Exhibitions
Sourcing and Commissioning
Design and advisory services
In home trial and delivery
Virtual Hanging
Art Money (see special section under the 'About Us' Button)
Laybys
In house stretching and framing services (with very favourable costs and high quality materials)
Fundraising exhibitions and curatorial assistance
Educational programs and public speaking, curator's talks for adults and children from 3 years upwards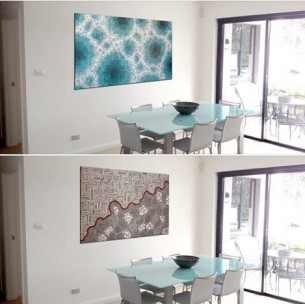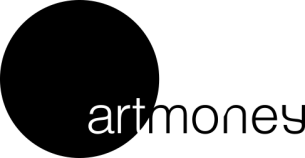 WHAT ELSE DOES TALI GALLERY DO?
We curate exhibitions in the Gallery as well as for the City of Sydney Libraries, various festivals and NAIDOC Week events, school fundraising programs and special events outside our Rozelle Gallery premises.  We also organise special cultural and artist events and Di is a highly regarded public speaker.
We are involved in various Indigenous Scholarship fundraising programs including the Endowment at the International Grammar School and the Newington College Bursary program. We also actively fund raise for the Indigenous Literacy Foundation with the cooperation of the Beanie Festival in Alice Springs by introducing Beanie Days in Sydney schools. Our own cultural awareness and educational events have earned us several awards.
When you purchase from Tali Gallery, you will be buying at a fair price agreed with the not for profit community organisation where the art is created, and not only are you supporting these Indigenous communities in a positive way, you are contributing to our own Gallery efforts to promote projects relating to Indigenous literacy and educational programs in preschools, schools and the community at large.
Tali Gallery is also involved in various local projects, including the organisation of Rozelle Fest, and regularly lends fundraising support in our own community which we have been part of as residents for some 30 years.
Di holds Aboriginal Art Courses through the North Sydney Community Centre and the Sydney Community College.  She has worked with Community Art Centres, Amnesty International and several prominent photographers (including Wayne Quilliam) on a travelling photographic exhibition relating to the diversity and richness of Indigenous culture which is available to be loaned to schools, organisations, companies and local libraries.
To complement the sustainable nature of Aboriginal culture, and in the interest of Making a  Positive Difference, we also stock a range of Cross Cultural, Fair Trade and Recycled accessories, gifts and home wares from Indigenous cultures designed within but created outside Australia by social enterprise organisations.
WE  HAVE MOVED ON LINE AND TO OUR NEARBY STUDIO AND WILL ONLY BE OPEN BY APPOINTMENT FROM FEBRUARY 2018
PLEASE EMAIL OR PHONE US TO DISCUSS YOUR NEEDS.
Rozelle NSW 2039 Sydney, Australia
Phone: 02 9555 6555
Mobile: 0416 002 700
Email: info@taligallery.com.au
Skype: taligallery