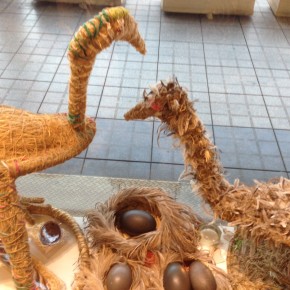 The Gallery is decorated with the most beautiful Tjanpi Desert Weavers' work which is featured in series 3 of Hetti Perkin's Art and Soul – for the walls, free standing, functional and decorative baskets, feature pieces – by a collection of established and emerging artists. Â Some have contributed to the Tjanpi Work in the String...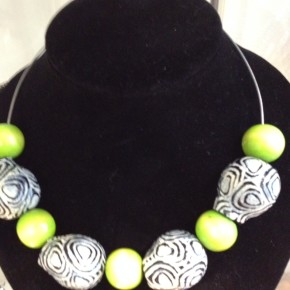 We are delighted to represent  Cleonie Quayle's Designer Range of HandPainted Gumnut and Quandong Jewellery which she creates with her daughter Jade – it's all about passing down culture!    Handpainted natives are blended with sea glass, wooden or linen beads, beads made from recycled paper or beautiful chunks of agate in amber or turquoise...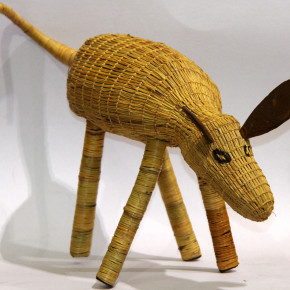 Artists from various communities in Arnhemland are applying their exceptional talent and enjoying the creation of 3D Pandanus works. Â We are pleased to present Owls, Camp Dogs and a remarkable Turtle in a range of colours using natural dyes.