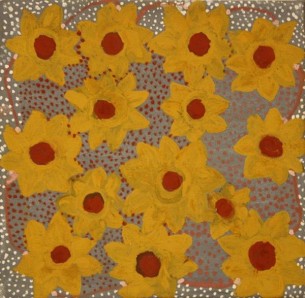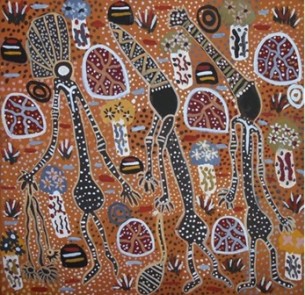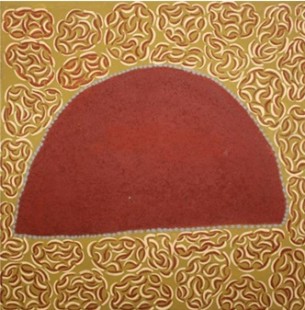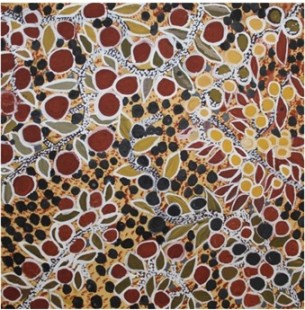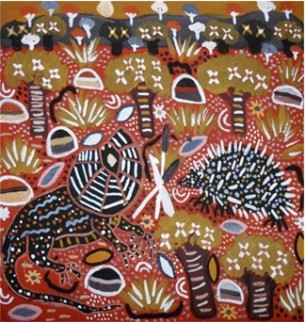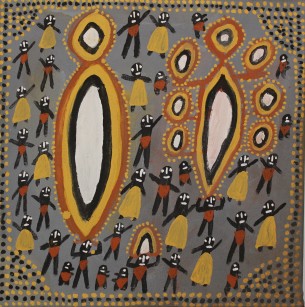 During August, we are exhibiting a wonderful collection of ready stretched, miniature Kimberley ochres by very significant artists including Alan and Peggy Griffiths, Betty Bundamurra and Mary Punchi Clements.  These are worthy of creating a collection, or definitely make a very special gift.
And no Kimberley exhibition is complete without Wandjina – these two small gems are by Kenneth Gibson.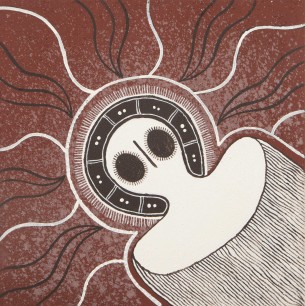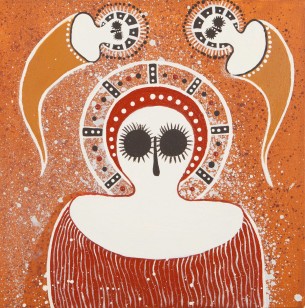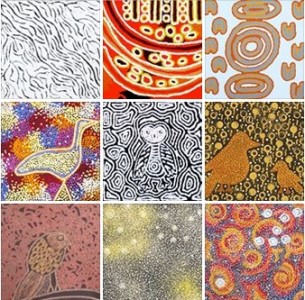 We are also exhibiting bright acrylics in a miniature 30x30cm size, on prestretched canvas,  in a range of themes in late August – the first being contemporary executions of ancient stories in a modern aesthetic; the second being a collection of various birds, including emus and owls;  and the third, depicts the constellations of Pleithes and Orion in Seven Sisters Dreaming.
Arriving with this consignment is a group of 30x30cm paintings, stretched and ready to hang on the wall, by Pauline Napangardi Gallagher telling of the Snake Vine Dreaming. Â  These would very effectively be hung, spaced in a strip along a hallway, or grouped in pairs in either a horizontal or vertical block. Â  Please contact the Gallery for further information. Â  We recently put Pauline's artwork forward for the UNSW Indigenous Law Bulletin and also provided a body of her work for a medical conference in Sydney to reward attending delegates.
Please use the contact form to enquire or pop in see us!