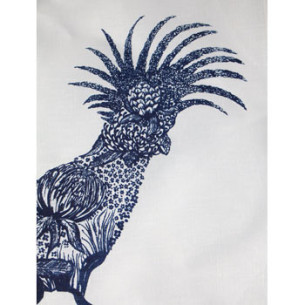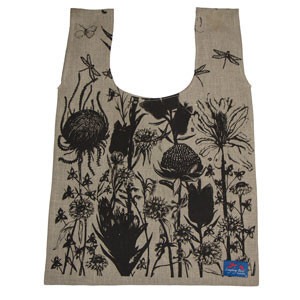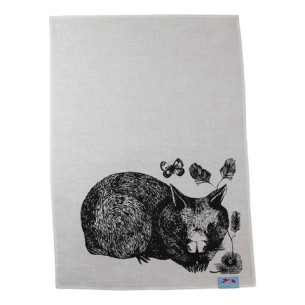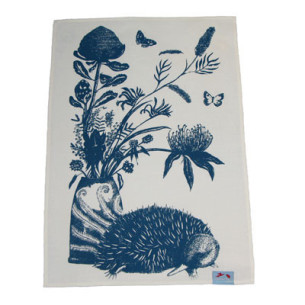 We are delighted to add some very charming new items to the Tali Gallery shop.  All tasteful and beautiful and fitting in with our making a difference ethos - handmade, Fairtrade, Eco Friendly, made from recycled materials or sending royalties back to Indigenous artists.   All are designed and made in Australia.   Available in-store or by enquiring via email or phone on the 'Contact Us' form.
These beautiful linen tea towels and tote bags, were screenprinted by Freedom who was once working at the art centre at Haasts Bluff.
Small 30x30cm paintings by Aboriginal Artists in remote communities for $135 – evocative  and colourful acrylics painted in the desert of Australia which make great gifts for Christenings, weddings, birthdays or farewells.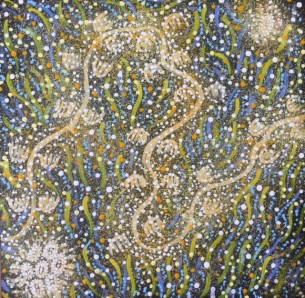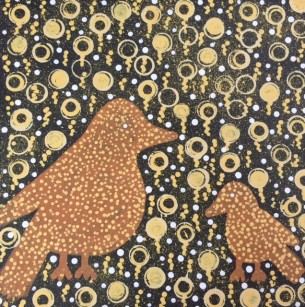 Stunning 'vegetable ivory' earrings, necklaces and bangles made from eco beads from the Spotted Quoll and exquisite scarves and cushion covers created in Tasmania.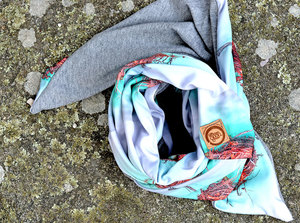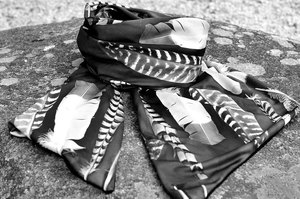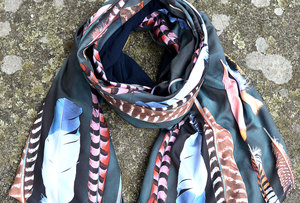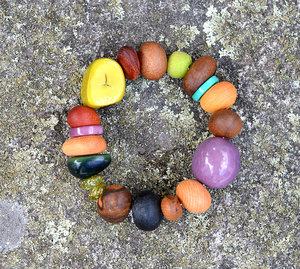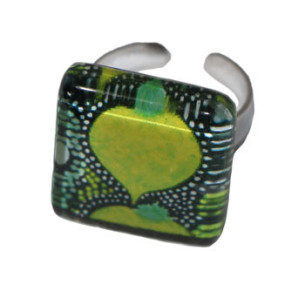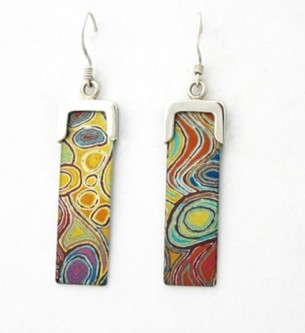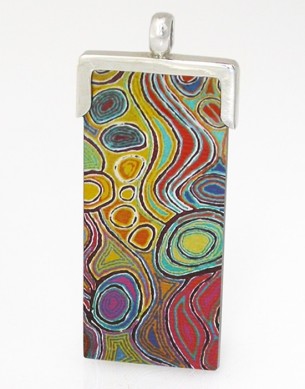 Bush Tucker artwork in glass – including earrings, rings and pendants in various sizes and shapes.    The new Occoult range of earrings, pendants and cuffs.
And for kids, hand and finger puppets, bush creatures in felt, and fluffy possums and very cheeky native birds; Australian alphabet flashcards and more!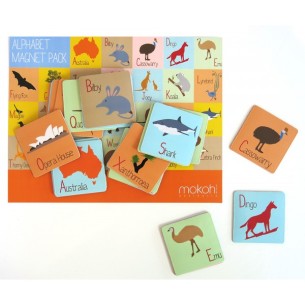 For kids and big kids, there are also Cheeky Dogs TShirts (and the Cheeky Dogs book which the NT Government presented to the 'Royal Couple' to celebrate the birth of Prince Charlotte.)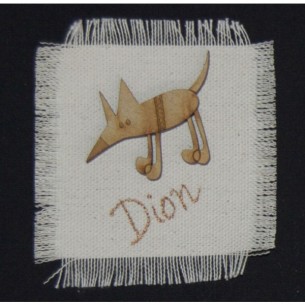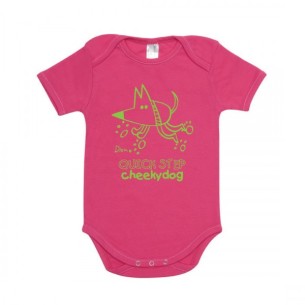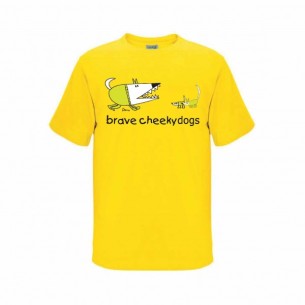 And then spring has sprung early with delightful native flora on cards, placemats, coasters and other useful and beautiful giftware !