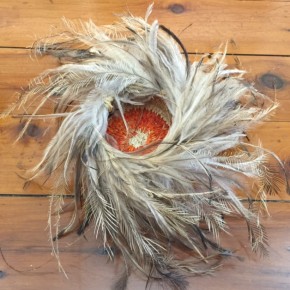 We have received a delightful selection of Tjanpi baskets adorned with luscious emu feathers, woven from desert grasses and raffia by traditional artists in the APY Lands. One is off to an overseas museum in Europe and we've previously supplied one for a Museum in the US, but there is a range of sizes by...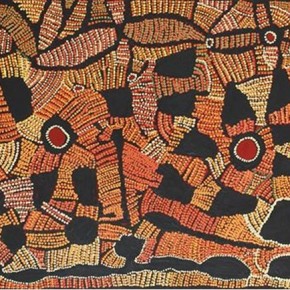 Presenting Three Artists from Papunya Tjupi Art Centre, Doris Bush, Rosalie Miller and Sharon Butcher. Â Please use the contact form to enquire.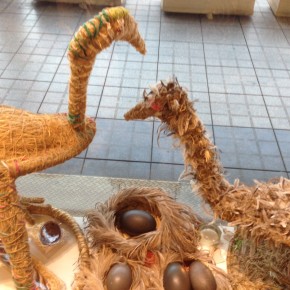 The Gallery is decorated with the most beautiful Tjanpi Desert Weavers' work which is featured in series 3 of Hetti Perkin's Art and Soul – for the walls, free standing, functional and decorative baskets, feature pieces – by a collection of established and emerging artists. Â Some have contributed to the Tjanpi Work in the String...