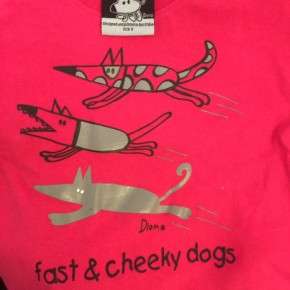 These beautiful artwear items and homewares, as well as gifts for children, greeting cards, and other great gift ideas have been added to our gallery shop offerings: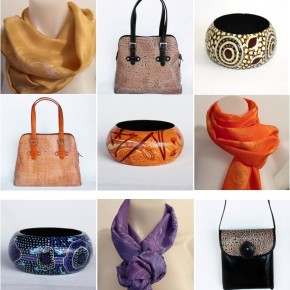 We're pleased to include new additions to our Gallery Shop – Fair Trade and Eco Friendly homewares and fashion accessories. The homewares include Fair Trade, hand embroidered cushion covers, painted lacquerware made from recycled paper and eco friendly linen tablecloths, placemats, napkins and tea towels. The fashion accessories include hand dyed silk scarves...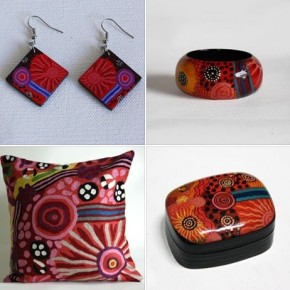 Tali Gallery supplies art, artefacts and crafts from remote Aboriginal Owned, not for profit community art centres at their set prices, working on Fair Trade principles. Our Gallery Shop also offers a wide range of crafts and gift ideas which are Fair Trade classified – many from our own shores and some projects operated by Australians...