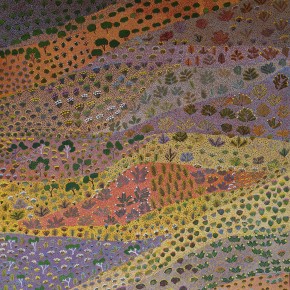 This painting is the first collaborative work by Lilly Kemarre Morton and her Daughter, Julieanne Ngwarraye Morton from the Ampilawatja Community in Central Australia, north east of Alice Springs.   We have been asked to sell it on the art centre's behalf following its inclusion in the John Fries Memorial Art Prize exhibited at the...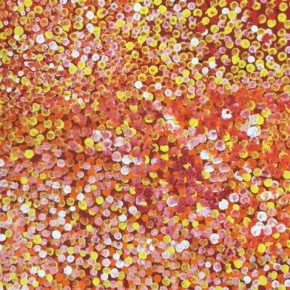 These two Utopia Classics with Dacou Provenance, Awelye Women's body paint design by Gayla Pwerle and a bursting bouquet of Bush Medicine Leaves by Gloria Petyarre, measure 79 x 60cm.  Please contact the Gallery for further details.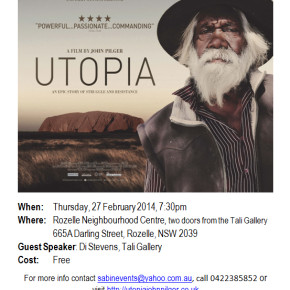 You are invited to our second, free screening of John Pilger's latest epic film "Utopia" at the Rozelle Neighbourhood Centre on Thursday, 27 February at 7.30pm The film has been named among the top five films of 2013.    Please find  further info at http://www.respectandlisten.org/miscellaneous/docos/utopia.html Feel free to circulate this invitation widely,...